How to play Burraco Online
To play Burraco Online you don't need to download anything, just go to the site with your web browser. All modern browsers are supported.
At least the following list of browser versions are required:
If your browser is not supported you will get a warning and the game will not start. In that caseyou have to update your browser or, if not possible, you have to install a updateable one. For example for iPad with iOS 5 usersyou have to use Google Chrome for iOS.
Registration
To play Burraco Online you have to register. You will only need a few minutes for that and you need a working eMail address.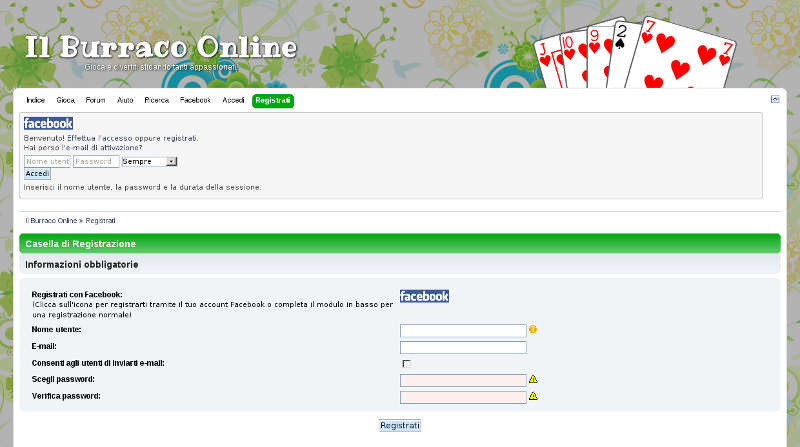 To "Register" just follow this link or click on the navigation bar on page top or use the button on the home page.
After accepting the Burraco Online rules you have to choose a user name,provide your working eMail address and set a password. You have also to pass the anti spam-bot check.
A confirmation mail will be sent to your address, it contains the istructions to activate your account. Now you're ready to play!
Access the play area
To access the play tables follow the link "Play" on the navigation bar on page top after logged in. From the home page you can also use thebig "Go to tables" button.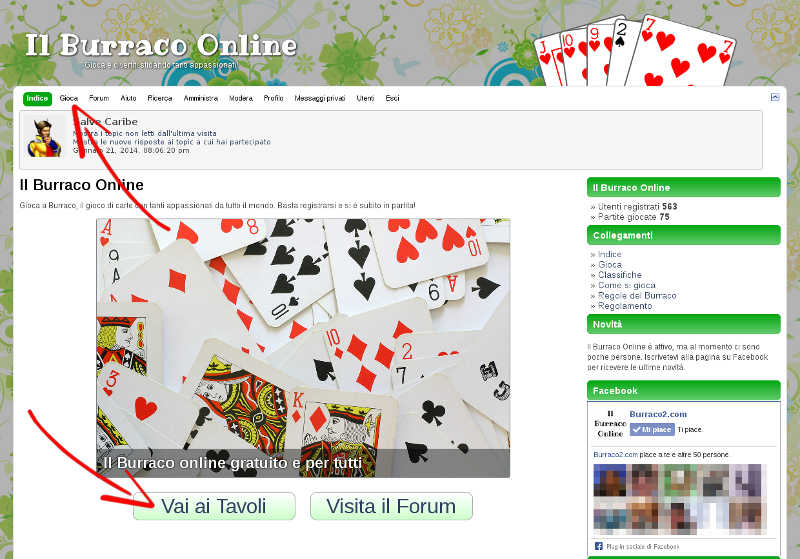 Using the play area
Now you entered the play area. On the left side the list of currently connected users. At the center the chat window and on the left the waiting tables.Join a table is easy, just click on an empty chair to sit down and start playing!