Play Burraco online
Buraco is a game to be played in the company of friends, a fun way to spend an afternoon or evening. But we know it's not always possible get together for a couple of games, perhaps because you are too far away, or because there is little time available. No problem, playing Burraco online at Burraco2.com got straight into the game.
What you need to play
Unlike other similar games, to play Burraco online on Burraco2.com you don't need to install anything, all you need is the browser (Chrome, Edge or Firefox, same one you are using to read this page) on the device you prefer (desktop or laptop, smartphone or tablet).
Register
To be able to play Burraco online on Burraco2.com you must first register, it takes a few seconds to choose a username, enter your email address and choose a password.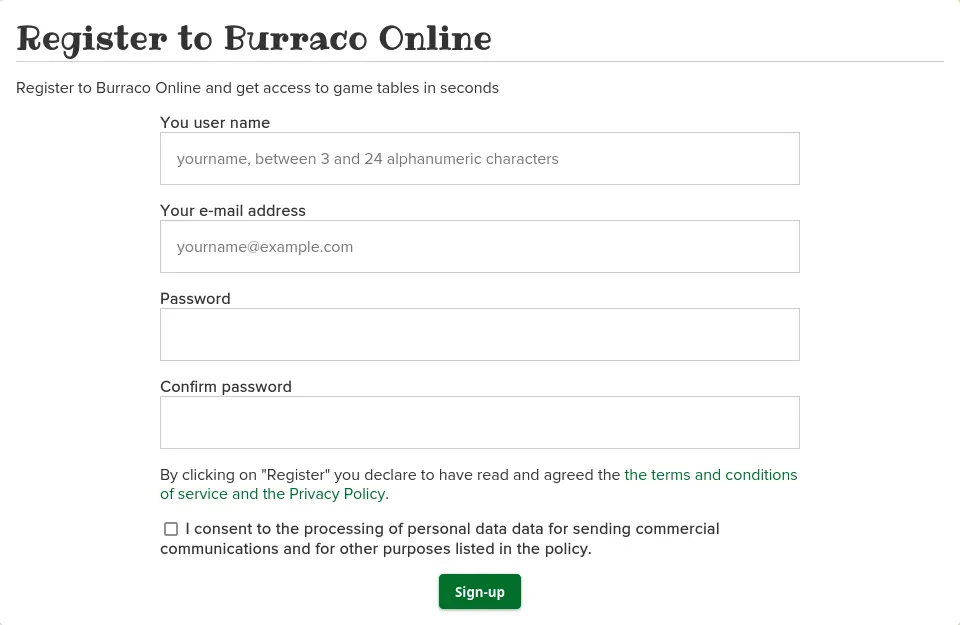 You will be sent an email with instructions to activate your registration. Now you are ready to play!
Access the game area
To access the tables just click on the link at the top "To the tables", present on all pages. From the main page of the site it is also possible to use the "Go to tables" button.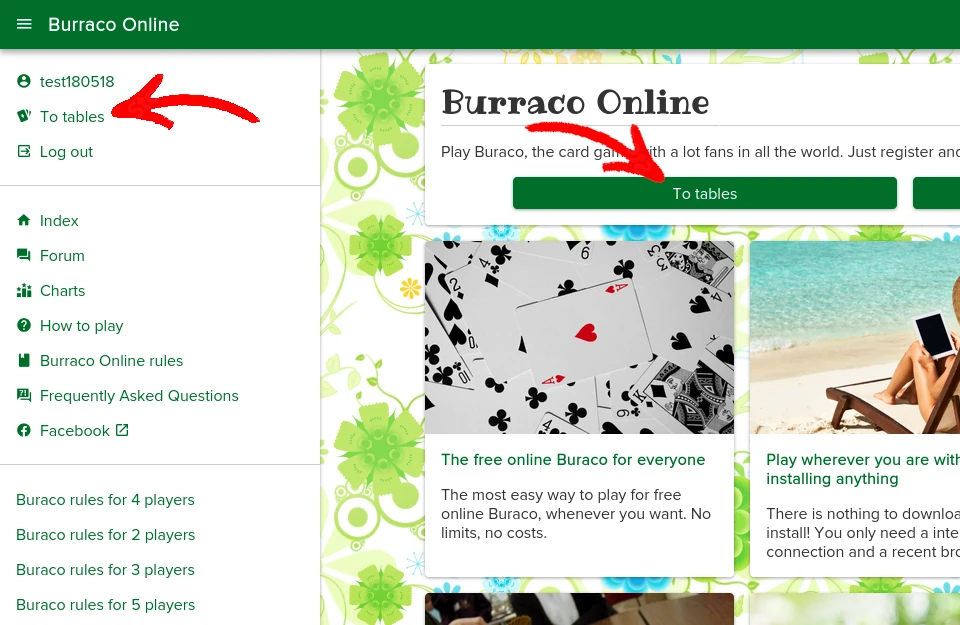 Rankings
Every game of Burraco online on Burraco2.com is recorded and rated. The outcome of the most recent matches is used to draw up the ranking of the best players. Test yourself and find out how effective your game is!
Friends
Have you found a gaming partner you get along well with? Add him to your friends, you can be notified of his presence online and find yourself at the table to challenge new opponents.
Objectives
By playing burraco online on Burraco2.com you can showcase your playing career by collecting badges to show off. Try to collect them all!